Coronavirus Notice: we understand and respect that everyone has to do their part in keeping safe during the Coronavirus outbreak. That's why RigExpert USA and PNC Engineering have both committed to keeping our customers safe by sanitizing each and every analyzer and box before it leaves our US warehouse. Your safety and peace of mind is our #1 concern.
(Applies to RigExpert USA and PNC Engineering direct sales ONLY)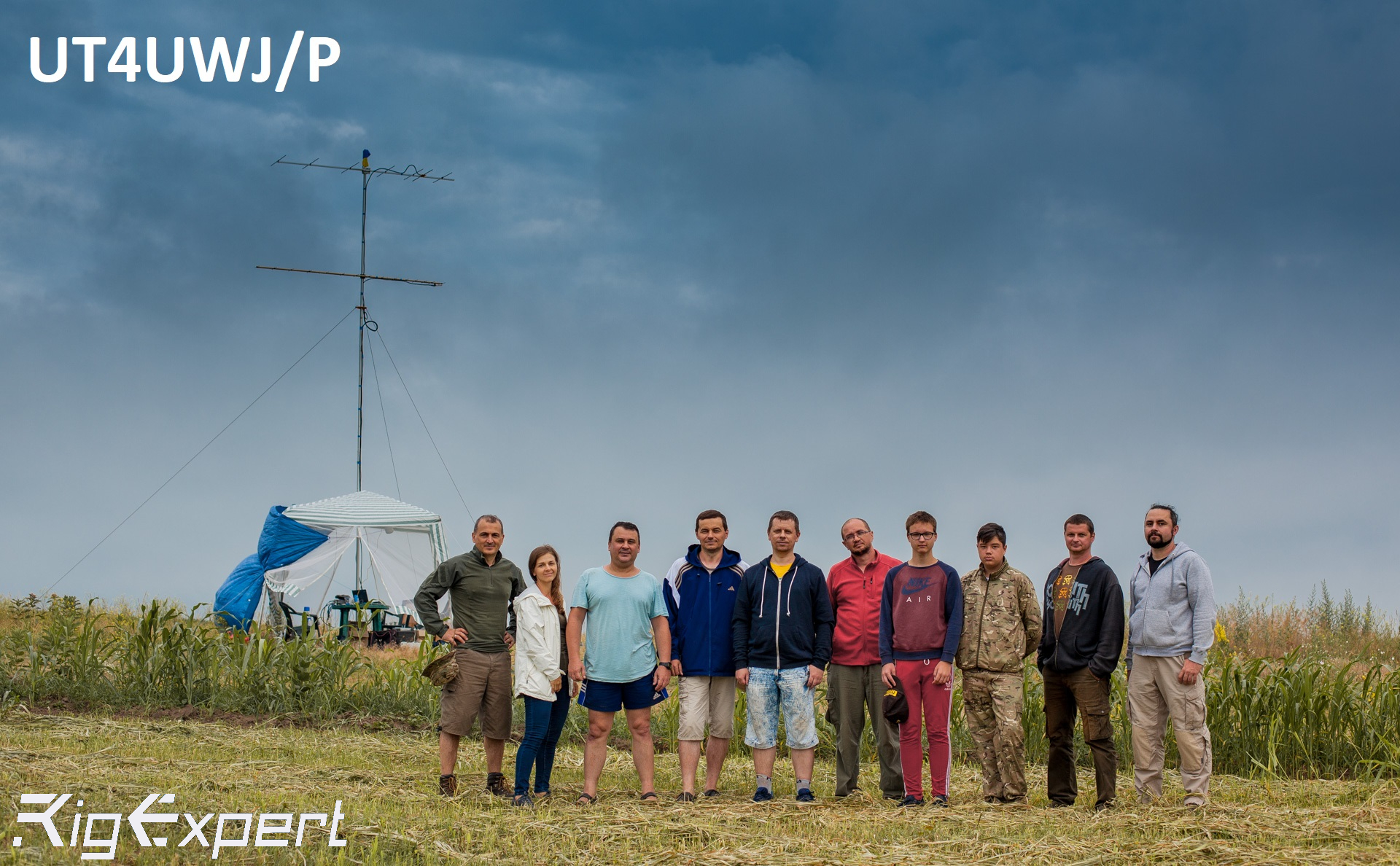 The IARU Region 1 Field Day SSB contest is coming.
On September 4 and 5, the Air will be filled with our reports.
80% of the RigExpert staff are active radio amateurs. Consequently, we will not miss the chance to enhance our HAM skills and at the same time spend the weekend together with our colleagues and family members in nature.
The RigExpert team will work with the UT4UWJ/P callsign in the category Multi-Op/Portable from QTH grid KO5ØAK.
We invite everyone to find us on Air.
Every operator having contacted our collective station will surely be sent our special QSL paper card (via bureau or directly at the request). Every card will include a special promo code, which guarantees a discount on all RigExpert products!
It will be cool!  Don't miss the chance of a nice bonus. 73 de UT4UWJ
To see our complete selection of Antenna Analyzers click HERE. To compare models click HERE.
WARNING:
RIGEXPERT USA DOES NOT PROVIDE TECHNICAL OR OPERATIONAL SUPPORT TO CUSTOMERS OF ANY OTHER VENDOR IN THE U.S OR CANADA. IF YOU WISH TO RECEIVE FREE TELEPHONE, EMAIL OR CHAT WINDOW  SUPPORT IN THE U.S., PLEASE BE SURE TO MAKE YOUR PURCHASES FROM RIGEXPERT USA.
PLEASE NOTE:
DUE TO A HIGH RATE OF DAMAGED ANALYZER RETURNS THROUGH EBAY AND AMAZON, RIGEXPERT USA MAY NOT WARRANTY ANALYZERS RE-SOLD ON AMAZON OR EBAY. PLEASE USE CAUTION WHEN MAKING YOUR PURCHASE FROM NON-AUTHORIZED DEALERS.
All products are imported from Rig Expert Ukraine Ltd. and sold by US Located on-line distributor PNC Engineering.
For More information on wholesale and bulk orders click HERE to contact us.
Authorized North American distributor and repair center of RigExpert® products.
RigExpert® is registered trademark of Rig Expert Ukraine, Ltd.